Next alien from Dan Repperger's Epoch of Rysos © universe.
These are the TiYessin, an exoskeletal race. They are bipedal, but can assume a quadrupedal gait at need. I did quite a bit of work on designing the individual segments, allowing for expansion joints and growth plates. This is one of the few that Dan asked for motion studies on. I haven't included the sketches for those, since they are really stick figures, but I am including a few of the design sketches for mouth construction and some of the more specialized segments.
This one is unique so far, as it is the only alien for whom Dan has requested two illustrations, to show the 2-legged/4-legged postures.
More info can be found at the Epoch of Rysos website.
The TiYessin and Epoch of Rysos are © 2009 Dan Repperger, all rights reserved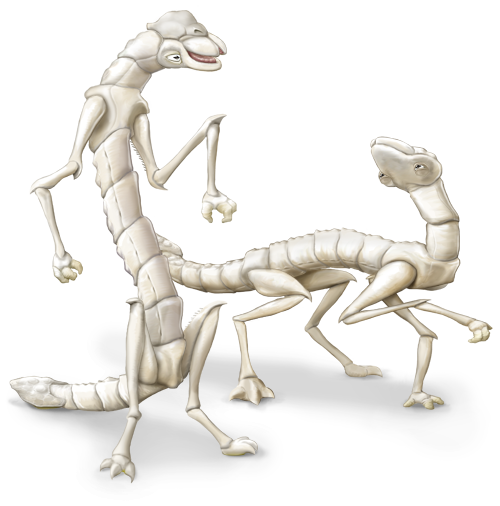 TiYessin in both postures
Originally published at Out Of My Mind. You can comment here or there.